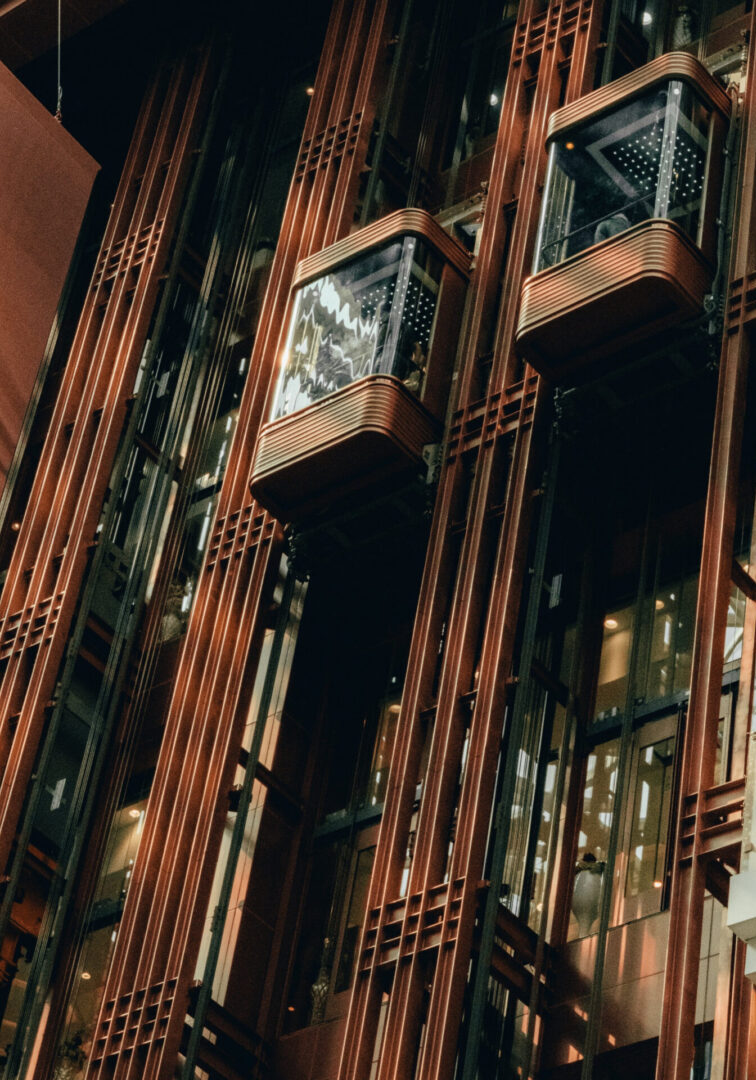 As an elevator consulting partner of choice, Ascending Consulting Group's (ACG) values of integrity, expertise and trust, are foundational to our partnerships with our clients. Client service is at the center of our business, and we pride ourselves on objective, transparent and honest communication, as we guide our clients through all aspects of a project and strive to exceed expectations.
We welcome the opportunity to discuss your elevator questions or needs. ACG core services include:
ACG is a NYC Department of Buildings Elevator Inspection Agency offering comprehensive third-party inspection, witnessing and testing services to our clients, including Qualified Elevator Inspector (QEI) inspections. We prioritize keeping our clients informed in real-time and manage all aspects of the process, such as filing with the New York City Department of Buildings (DOB) and tracking of Affirmation of Correction (AOC) services.
ACG plans and oversees every step of an elevator modernization, starting with a comprehensive assessment and analysis of the existing elevator system to optimize for elevator safety, performance and investment. From there, ACG leads the entire process, from designing specifications and managing the bidding and contracting process, to project management and oversight.
ACG provides site assessments of existing elevator equipment to determine status of elevator code compliance and deliver clients a simple, specific action report to address deficiencies.
ACG is pleased to offer full-service expediting for our clients, including:
Purchase of open violations
Processing of Civil Penalty
Inspections to verify correction of open violations
Affirmation of Correction (AOC) tracking
Filing of permits and applications
Elevator projects can be one of the most significant investments a building assumes. ACG provides clients with an assessment of the current condition and projected useful life of their elevator system, to detail anticipated work and provide cost estimates for investments, including short- and long-term, and code compliance. In addition to a report detailing planning and budget, ACG offers clients project management and oversight for all types of elevator projects, including, elevator modernizations, cab replacement, repairs, code compliance, equipment upgrade and new installation.
Routine quality maintenance is critical to optimize elevator performance and maintain safe, reliable elevator service. ACG will evaluate and assess the quality of maintenance being performed on your elevator, via review of current maintenance contract, a site visit and analysis of elevator system. From there, we provide clients an evaluation report including a customized elevator maintenance agreement to maximize equipment coverage, and detailed guidelines for routine maintenance requirements.
ACG conducts site assessments of existing elevator equipment to provide our clients a review of their current elevator system and determine the useful life expectancy. We evaluate code compliance and contractor maintenance practices and provide recommendations for short- and long-term action to optimize performance, support planning and budgeting for future.
ACG works with our clients to determine and scope the best elevator system to optimize elevator performance and meet building design interests. We provide elevator layout drawings, specifications for new installation and manage the bidding and contracting process. Following, we support implementation of plan with project management and oversight services.
Elevator equipment can unexpectedly be affected/ damaged by a flood, fire or acts beyond your control. ACG will assess the damage and determine the components and equipment of the elevator system that require replacement/ refurbishment, and the associated cost. We work with property owners and insurance adjusters to manage restoration of the elevator to pre-loss condition, without diminishing the elevator system's intended useful life.
Considering a redesign of an existing elevator? Converting an existing elevator from manual operation to fully automatic? Planning to increase the travel speed of an elevator?
ACG will determine the feasibility and scope of such redesigns, including planning and budgeting, design drawings, scope of work development, contractor identification and selection and project management.